What a Monday morning it's been! Thank you, Dimple, for such an in-depth review!
The last reminder – Shizzle, Inc will be $0.99 for just a few more hours, then it goes back to $2.99, sorry!
enthrallingdimple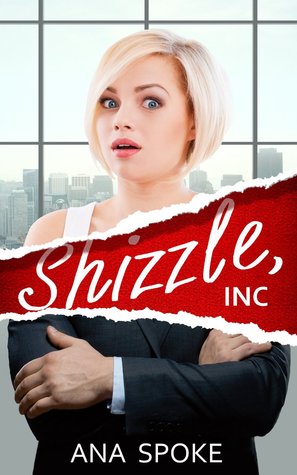 Title: Shizzle, Inc (Isa Maxwell #1)
Author: Ana Spoke
Genre: Comedy, Humor, Women's Fiction
Publishing date: 4th September, 2015
Published by: Ana Spoke
Pages: 274
My Rating: 5/5 stars  
*Book received from the publisher in exchange for an honest review*
---
Synopsis:
Isa Maxwell is an average busty blond, a recent graduate of a community college, and rap-loving, gun-toting, self-proclaimed badass. More than anything else, Isa wants to be discovered, so that she can solve her financial woes and win back Brad, the love of her life.
Thanks to her clumsiness, street smarts, and unbelievable bit of luck, Isa, lands a dream job at Shizzle, Inc. Things start to look up when Mr. Hue, the playboy billionaire owner of Shizzle, Inc takes Isa under his wing. Isa even gets a number of new love interests, but all is not what it seems. In fact, absolutely nothing is what it seems.
View original post 575 more words